Minneapolis-St. Paul Siding Contractor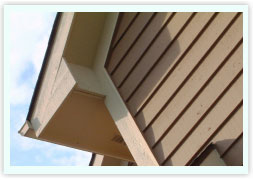 Metro Siding serves the greater Twin Cities of Minneapolis-St. Paul. To schedule a replacement siding estimate, just call 763-557-1808, or contact us.
Looking for a Twin Cities replacement siding company?
All replacement siding contractors are not alike. The product and installation experts at MetroSiding will help you make sense of the dizzying array of siding materials, features and options. Our company will help you compare brands, sort through the jargon, and make a smart decision based on what matters most to you: durability, appearance (style, color, finish), warranty, price, maintenance, and environmental impact.
Vinyl, steel, and fiber cement siding from top manufacturers
Metro Siding installs a complete selection of replacement siding designed to perform in Minnesota's demanding climate. We'll help you weigh the pros and cons of different types of siding - vinyl, aluminum, steel, fiber cement, real wood, engineered wood, and composites. Prices typically range from $300 to $450 per 100-square-foot "square" installed.
Expert Installation
3-year warranty on labor. Choosing the right siding is only half of the equation. The other half is proper installation. Our siding installers are some of the best in the Twin Cities. So good, in fact, that we guarantee workmanship for 3 years.
Neat and Careful. Our expert crews take care to protect plants and landscaping during installation and clean up the site at the end of every day.
Replacement Siding Facts
The Vinyl Siding Institute sponsors certification programs to ensure the quality of siding products and installation. To learn more about siding performance visit the Vinyl Siding Institute's website
Siding Replacement is #1 in Cost vs Value. What's the payback for replacement siding? According to the 2005 Remodeling Online Cost vs. Value Report, 103.6% of the cost an upscale siding replacement project will be recovered at sale.
Thicker doesn't guarantee better performance. According to Consumer Reports (August 2003) - top performing vinyl siding is designed to lay flatter and "cling more tenaciously during storms." So, in addition to thickness, homeowners should also consider profile depth and grip.
Our no-pressure siding experts will help you make the right decision
Chances are you'll be living with the siding on your home for a very long time - maybe a lifetime. We get that. That's why we're committed to answering all your questions about siding manufacturers, brands and installation. There's never any hurry or pressure. Ever.
Metro Siding is your Minneapolis and St. Paul siding contractor
Metro Siding, Inc.
17258 Ulysses St. NW
Elk River, Minnesota 55330
Phone: 763-557-1808
Fax: 763-557-1125
Contact Metro Siding for siding estimates online
Siding | Gutters | Soffit & Fascia | Architectural Mouldings | Replacement Windows